Money denotes power and growth in the modern era. But the value of money declines if you don't know how to manage it. Financial services guide you to protect and multiply your money in a world of uncertainty, which, in a larger perspective, constitutes a foundation for the economic growth and development of the country.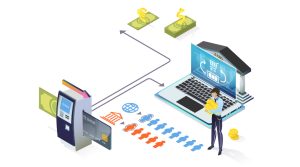 The all-pervasive role of financial services
Financial services have become indispensable for the growth of private enterprises as they open various channels for funding. Timely funding is the lifeblood of any business and project. Fintech-based banking and non-banking financial corporations are helping immensely in achieving personal and business goals. 
The influence and role of financial services have become so emphatic for people and corporations alike that it's often considered a separate sector of the economy that encompasses all types of financial institutions and activities. Banking, mortgages, credit cards, payment services, tax preparation, planning, accounting, investing, etc. are a few common examples of financial services.
Financial services are also sometimes called financial intermediation. Financial intermediation refers to mobilizing funds from many savers and making them available to clients who need funds, particularly corporate customers. Financial intermediation is the principal function of a very important part of the financial services industry, called merchant banking. 
While there is a wide scope and range of financial services, we can broadly classify them into two types: fund-based services and non-fund based services (or fee-based services). Let's look at the difference between fund-based and non-fund-based financial services.
Fund based financial services 
Fund-based financial services are only those that take care of funding or transactions of money and related activities. For example, banks and NBFCs offer long-term and short-term loans, overdrafts, or other cash transaction services to individuals and businesses based on their repayment power. The fund-based financial services typically are – 
Financing (housing, automobiles, personal loans) 

Mutual funds

Banking, fixed deposits 

Equipment leasing or lease financing 

Hire purchase 

Venture capital 

Bill discounting. 

Insurance services 

Factoring 

Forfeiting 

Underwriting

Dealing in secondary market activities

Participating in money market instruments like CPs, CDs etc
Non-fund based financial services
With increasing challenges in the money market, customers, especially businesses, are not satisfied with the mere provision of funding. They expect a lot more from the financial service-providing organizations. This has created a whole new category of services for financial service companies or financial intermediaries, which do not involve any direct fund or cash transaction but facilitate clients in many ways to carry out their businesses. 
These types of services are termed as non-fund based financial services, which are offered to clients for fees. Some common examples of this type of service are bonds, letters of guarantee, letters of credit, etc. The following is an expanded list of non-fund based or fee-based financial services:
Securitisation 

Merchant banking 

Credit rating 

Loan syndication 

Business opportunity-related services 

Project advisory services 

Services to foreign companies and NRIs. 

Portfolio management 

Merger and acquisition 

Capital restructuring 

Debenture trusteeship 

Custodian services 

Stockbroking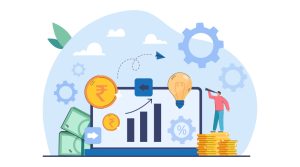 Merchant Banking
Fundamentally a provider of non-fund-based financial services, merchant banking is a professional service offered by merchant banks to their customers in exchange for a fee. Merchant banks are financial institutions that provide fundraising, financial advice, and loan services to large corporations.
These banks are experts in international trade, so they know how to deal with large corporations and industries. Merchant banking provides funds to multinational corporations and large business entities in the country, thereby contributing to the country's economic strength.
Merchant banks do not serve the general public; instead, they serve business entities and large business corporations. A merchant banker is someone who assists with the purchase of securities. 
The merchant banker plays an important role and is responsible for a variety of tasks such as private placement of securities, managing public issues of securities, stock broking, international financial advisory services, and so on.
Merchant Banking Functions
Following are the merchant banking functions in India, governed by SEBI (Securities and Exchange Board of India) regulation, 1992. 
Portfolio Administration
Merchant banking helps investors make investment decisions by providing investment advice. The merchant bank assists investors with portfolio management by trading securities on their behalf.
Fundraising for clients
By purchasing securities, merchant banks assist clients in raising funds from the domestic and international markets.
Promotional actions
The merchant bank also aided in the initial promotion of the business institute. It enables the organisation to work on their business idea and obtain government approval.
Syndication of Loans
Merchant banks offer this service to their clients in order to help them obtain credit from banks and financial institutions.
Services for Leasing
Customers of merchant banks can also obtain leasing services.
Take away
Fintech-aided banking and non-banking finance companies are providing a large array of fund-based and non-fund based financial services. A bank's portfolio now includes, in addition to basic savings and current accounts, wealth management, depository, credit card, and mortgage services. They have expanded their loan business to include financing options for many businesses. Loans from banks and other financial institutions help business owners grow and expand their businesses, whether they are established or new. We also offer our short-term finance course Practical Training Academy where you can deep dive into the world of finance, guided by expert Chartered Accountants, and culminating in a prestigious certification.