Being relevant and competitive is the mantra for survival today. The job market is squeezing day by day. Only having a graduate degree in different finance-related majors like Bcom, Mcom, MBA and BCCA etc. has long been insufficient to land a job. So, if you are jobless after graduating or feel the risk of being unemployed after graduation hanging over your head, it's not at all a surprise.
It's beneficial to look for short-term courses after Bcom or even if you are pursuing Bcom to make yourself gain an edge among your peers and strengthen your chance to land your dream job.
Let's have a walkthrough of all the aspects of short-term certificate courses after and during graduation.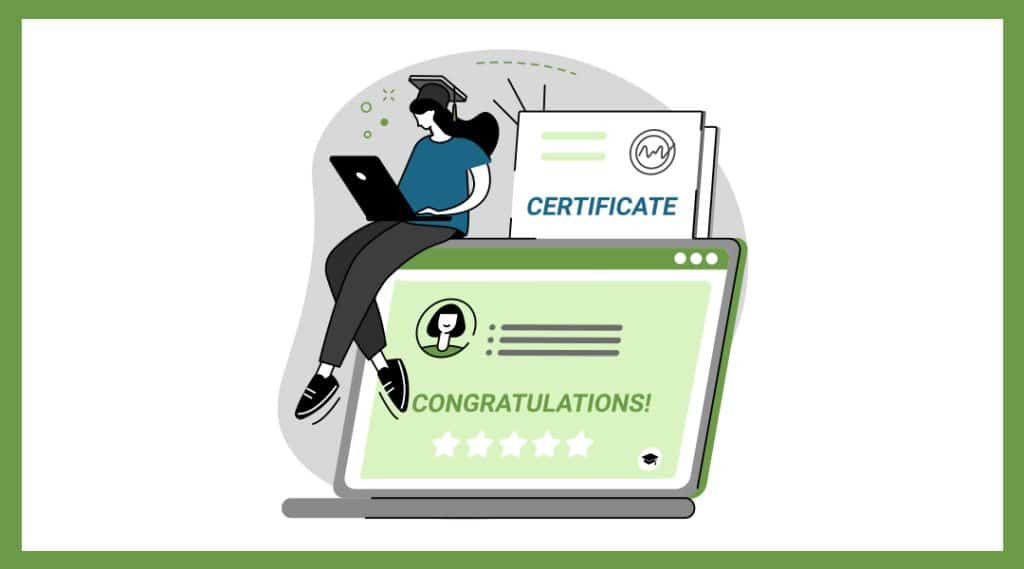 Why do I need to take Short – term certificate courses after BCom?
Surveys reveal that there is a disconnect between the curriculum that is taught in the college and the actual job requirements. As a result, the pass-outs lack the knowledge and skill set for the modern methods and practices used in accounting today. If you are a fresh BCom graduate or are still pursuing graduation, all you have is some theoretical knowledge, which is devoid of real-life requirements. This makes your employability hostile. Certificate courses after BCom or any other stream can bridge this gap for you.
Most businesses today expect fresh employees to become productive within a short period of time after joining. This requires good basic knowledge of the modern techniques that are followed in businesses. With merely a graduate degree or commerce elective in high school, it'll be an uphill task for you to cope with the challenges in current-day business finance. This is the reason fresh graduates are increasingly opting for short-term courses after BCom or even when they are still studying in college to upskill themselves.
Your prospective employers can judge whether you have the desire to learn new things and develop your skill set by looking at short-term programmes on your resume. After completing your degree or 12th grade, you can do a lot of good to yourself by taking up job-oriented certificate courses during graduation or after BCom or any other degree.
What our GGC PTA course has to offer
GGC's PTA program offers an extensive training programme under the guidance of experienced, practising Chartered Accountants. The practising Chartered Accountants come together to share their enriched knowledge through online video lectures on different core topics of finance. The intent is to train anyone who is seeking to build a career in finance. The GGC PTA (Practical Training Academy) teaches skills that have high demand in the industry. A broad knowledge base and financial skills are provided to meet the demands of today's business requirements, such as
GST
Income Tax
TDS/TCS
Cloud-based accounting,
Tally ERP 9
Income tax returns
Labor law compliances
Basic Excel and Word
The experienced CAs teach the students:
Trainers/lecturers are industry experts and practicing Chartered Accountants who, in addition to explaining complex financial concepts, provide relevant examples from the industry.
Check out our  VirtualGGC PTA short-term Certification course program.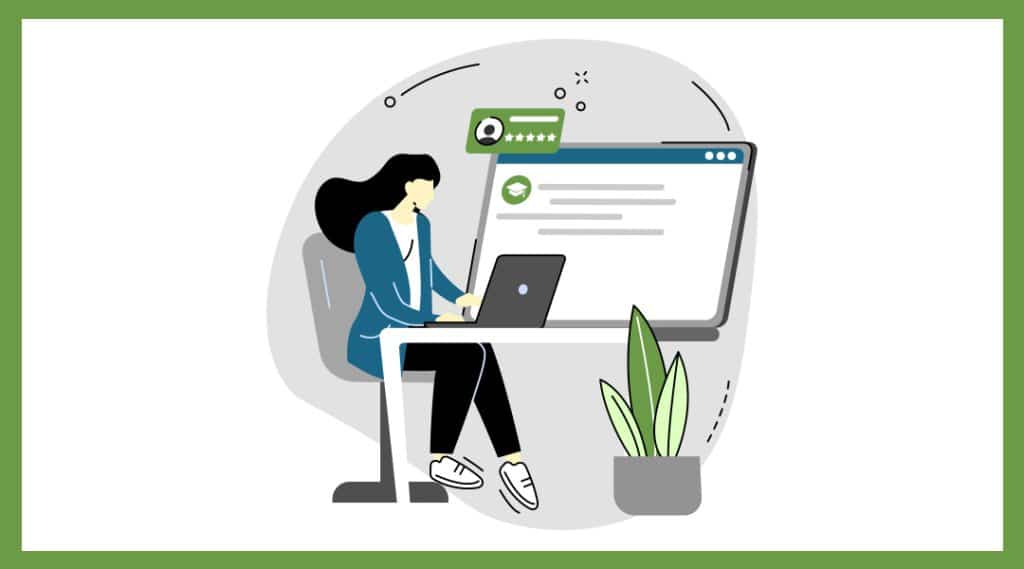 The benefits of taking our online, short-term course?
#1. Learning from the convenience of your own home
You do not need to be in a physical classroom to participate in these courses. You will only need a computer or just a mobile phone with an internet connection. Because of the flexibility of online short-term courses, you can learn at your own pace and at your own pace.
#2. Acquiring real-world experience by working for a reputable local CA firm
Students have the opportunity to work as interns for reputable CA firms and gain a competitive advantage. Students can choose CA firms in their neighbourhood thanks to the extensive network of CA firms throughout India.
#3. Rich practical Experience
You will be given the opportunity to test your knowledge on actual projects while taking short-term professional courses like GGC PTA. Real-world projects that put your knowledge to the test will help you identify your strengths and weaknesses. Usually, you can test your expertise on a variety of projects. You can advance quickly thanks to a mentor's ongoing support.
#4. Backend Assistance.
Correspondence and close supervision throughout the programme and for three months following the internship. Students are free to get in touch with professionals in the pitch for questions and doubt-clearing.
#5. Learning new skills quickly and effectively
GGC PTA ensures that you pick up new skills quickly and become an expert on them:
As a result, you can be productive in your employment without delay.
#6. More economical than full-time courses
They provide high-quality training yet they are less expensive than full-time courses. This allows one to stay ahead of the competition.
#7. Allows you to learn at your own pace and convenience
Whether you are a student or a working professional. These courses provide flexibility without interfering with your study/work/life balance.
#8. Long-term advantages
GGC PTA short-term programme can give you a competitive advantage while also helping you develop your personality. Working professionals will find it especially useful when they are stuck in their careers and are unsure of their next steps.
#9. Easy access through a mobile app
Using a mobile app, students can access online lectures. All that is necessary is the download the app onto an iOS or Android device.
#10. Increase Your Opportunities
When you learn new skills, you expand your career options. The GGC PTA job-oriented certificate courses allow you to apply to industries where you previously could not. Professionally running short-term courses after BCom or even after your HS can help you gain the knowledge you need to enter new fields. Also, if you want to change careers or work in a rapidly growing industry, a short-term course like GGC PTA would be beneficial.
The topics discussed elaborately in GGC PTA's modules:
A few video-based advanced accounting modules are listed below:
#1. Basics of Tally ERP9:
Gateway of tally and creating a company in it. Types of vouchers, making sales, purchase and expense entries along with booking different types of entries. Also, shortcut keys to navigate the software smoothly. Easily generating e-invoices in Tally software. Everything from entering details on an IPR to the generation of INR, every step is explained clearly. Complicated software is simplified with the help of examples.
#2. Complete understanding of income tax and how to file IT returns:
Various Heads of Income, how to Prepare Computation of Income, comparison between old and new Tax Regime and filing IT through the online portal.
#3. Payroll processing and Labor Law compliances in India:
Brief on HR policies, salary structure designing, applicability and calculation of EPF, ESIC and PTRC as well as filing their returns. Also, salary slip generation and Maker Checker facility.
#4. Complete understanding of trial balance, balance sheet, and P/L account:
Introduction to accounting, assets, expenses, and more along with accounting cycle, types of entries, and trial balance. Additionally, a checklist for assets, liabilities, income and expenses as well as an introduction to final accounts.
Accounting using ZOHO books and creating a company in ZOHO. Learning data entry – manual, journal and more. Generating reports like TB, P and L, charts of accounts and transaction locking etc.
#6. Goods and Service Tax (GST)
Everything from basics to the ins and outs of GST. The complex topic is explained in a simple way and the lectures include types of GST returns, RCM and its eligibility for ITC as well as e-invoicing.
 #7. Tax Deduction at Source (TDS)
Starting from the basics of TDS, its concept is explained in detail. Understanding of TDS deduction on interest, commission, rent expense and more along with the purchase of immovable property and goods is explained. Additionally, the filing process of TDS is expanded upon elaborately.
#8. Basics of Word and Excel
These seemingly basic topics are explained thoroughly. Basics of Word with training on letter drafting and basics of Excel with special attention to VLOOKUP and Pivot tables are covered. You will also learn email drafting and OUTLOOK.
Are you already searching for a short-term course to accelerate your career in the finance field? Look no further than GGC's Practical Training Academy. Our program not only provides comprehensive training but also offers the opportunity to secure a placement in the industry. Join PTA and pave the way for a successful finance career.